San Diego Stamped Driveway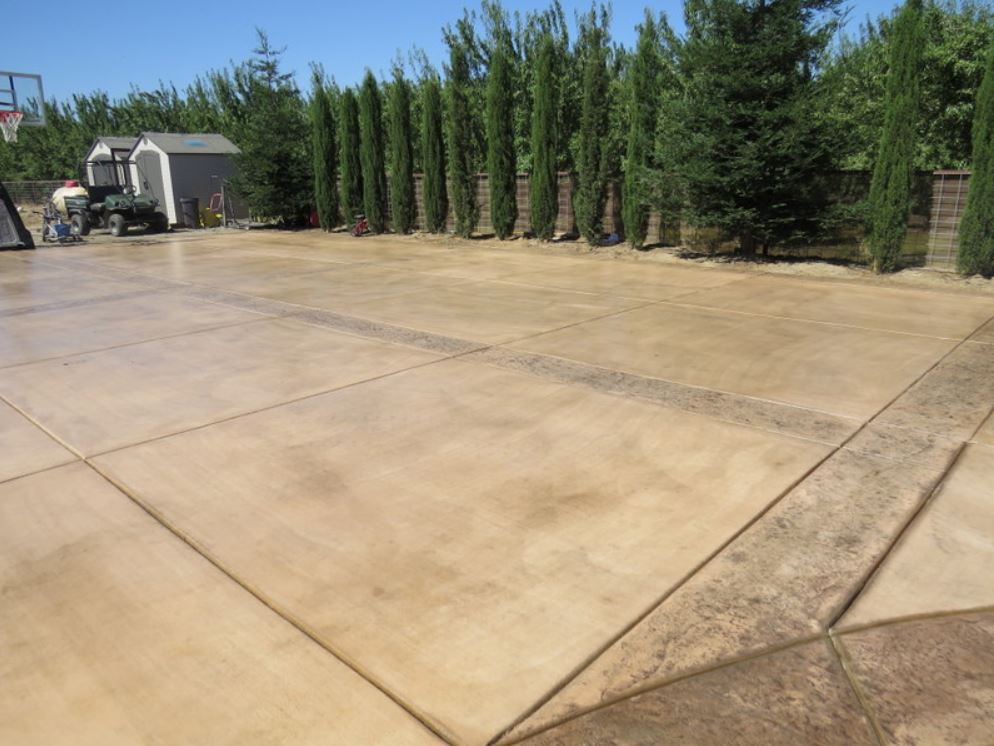 You've been dreaming of a stamped driveway for your home. You know it will make your house look amazing, but you're not sure where to start. If you're in the San Diego area and need stamped driveways, contact the San Diego Concrete Company, experts! We have been offering stamped driveways in California for many years, and we can't wait to show you what we can do for your property.
Give us at call at (619) 940-1580 to get free estimates.
Most Trusted Stamped Driveways Contractor in San Diego, CA
Stamped driveways are one of the best ways to make your house stand out. They can be stamped with almost anything you want, making them very versatile and helping you create a driveway that looks amazing! The San Diego Concrete Company experts will work closely with you throughout the entire process to ensure that every detail is perfect.
This includes working around any obstacles on your property, such as sprinklers or trees, so everything turns out just the way you expected it would. When we have finished installing stamped concrete in San Diego for your home, everyone who drives up will think it's made from stone – not stamped concrete! Our stamped driveways last longer than other types of driveways, too, because they are resistant to cracking and lifting due to the pressure of the stamped concrete.
Advantages of Stamped Driveway
There are many advantages to stamped concrete in San Diego. Here are some of its benefits:
Easy to Maintain
Stamped driveways are very low-maintenance, meaning you don't have to worry about them too much. They only need a quick sweep or rinse down with the hose every other week, and they will stay looking great for many years!
Resistant to Cracking
Stamped concrete in San Diego is more resistant than other types of driveways because stamped concrete can be stamped on top of precast concrete, which makes it stronger. This means that your driveway should never crack from heat expansion or contraction!
Low Cost
Stamped driveways tend to cost less money than gravel drives do while also lasting longer and not needing any sort of maintenance aside from an annual pressure wash. If you want a new driveway but aren't sure whether stamped or gravel would be the best choice for you, stamped concrete in San Diego is a great option!
Disadvantages of Stamped Driveway
While stamped concrete is definitely the right choice for some homes, it isn't always the best option. Here are a few things to consider before you choose stamped driveways:
Style of Home Matters
Stamped driveway in San Diego may not be as good an idea if your house has traditional architecture and design because stamped concrete does look modern and stylish. If your home looks more vintage or rustic, then stamped concrete could make it look out of place and detract from its charm! So keep this in mind – they will work well on traditional houses but can sometimes stand out on others.
Only Good for Driveways/Garages
If you want something that looks great indoors and outdoors, such as a polished marble floor, stamped concrete in San Diego is probably not the best choice. Stamped concrete can only be used outdoors, and it should never be used indoors because of this.
No Drainage System
Because stamped driveways need to have pressure wash every couple of weeks, they cannot have any drainage system or gutter installed. This means that if there was ever excess water pooled up on top of your driveway, it would leak into your house – so always keep an eye out after heavy rains just to ensure everything's alright!
Contact Us Today to Schedule an Appointment
If you live in or around the area of California and would like stamped driveways installed on your property by our trusted professionals, contact us today. We will be more than happy to provide stamped driveways that meet all of your needs and requirements so that everyone who drives up can't help but admire how amazing it looks! You won't regret choosing stamped driveway from San Diego Concrete Company as we only use top-quality materials and equipment. When we say high-quality stamped driveway, we mean High-Quality Stamped Driveway – nothing less – so if this sounds like what you want, give us a call today at (619) 940-1580.