San Diego Concrete Company
San Diego Concrete Company | Driveways, Patios, Pool Decks & More
Are you looking to have a new driveway, patio, pool deck, or wall installed? If so, then call us for high-quality concrete and masonry services. We can handle any job, from pouring new driveways and sidewalks to rebuilding entire decks. Whether it's residential projects or commercial projects, or any other project in between, we have the tools and experience to get it done.
Give us a call at (619) 940-1580 to get free estimates.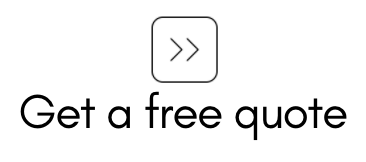 The Most Reliable Concrete and Masonry Contractor in San Diego, California
San Diego Concrete Company can help you with concrete driveways, stamped concrete, retaining walls, concrete pavers, paving stones, brick pavers, patios, pool deck, or even a stamped patio! We pride ourselves on quality workmanship and excellent customer service. Our family-owned business has been serving homeowners in San Diego for many years now, so we have all of the necessary skills needed to complete your project from start to finish. From our experienced workers who will show up every morning on time (and always dressed neatly!) To our friendly office staff that will stay in touch throughout each step of your job – no matter how big or small – we promise that you'll never be disappointed with the results.
San Diego Concrete Company is fully licensed, bonded, and insured, so you can feel confident knowing that your project will be completed with professionalism from start to finish! No matter what type of concrete or masonry work you need to be done at your home or business, we guarantee satisfaction – guaranteed! Give us a call at (619) 940-1580 for more information about our services & pricing today.
Top Tier Quality Construction
Quality construction like the kind found at San Diego Concrete Company comes with myriad benefits. For instance, you'll be happy to know that…
Our work is tough and durable. The material we use can be created in an endless number of shapes, colors, and textures — giving limitless opportunities for design. It is also low maintenance, which results in minimal upkeep costs over the lifetime of your home.
Breaking it down, the benefits of San Diego Concrete Company construction include:
Strength – Concrete is the number one construction material for strength by weight, which allows you to make your home as light as possible without sacrificing safety.

Structural Integrity – In the event of an earthquake or other natural disaster, concrete ensures that your home will stay intact.

Thermal – Concrete benefits include being an excellent thermal insulator, which helps to keep energy costs down throughout the year.

Durability – Though it benefits from a slow rate of deterioration, concrete is highly resistant to fire and can be made into almost any shape or color.
San Diego Concrete Contractor Services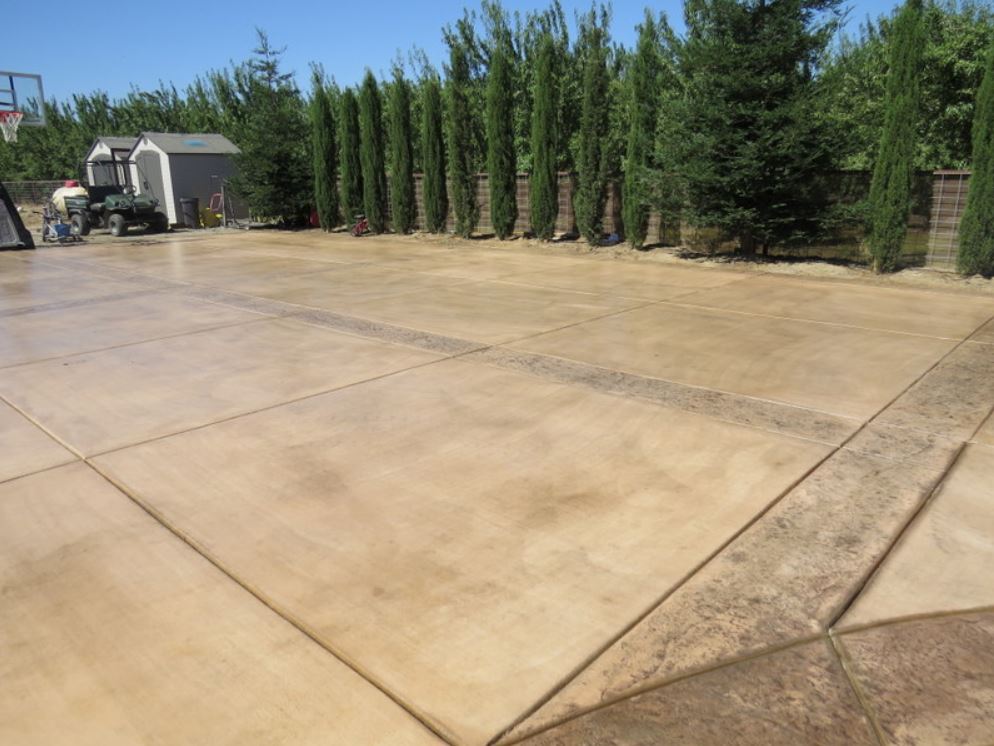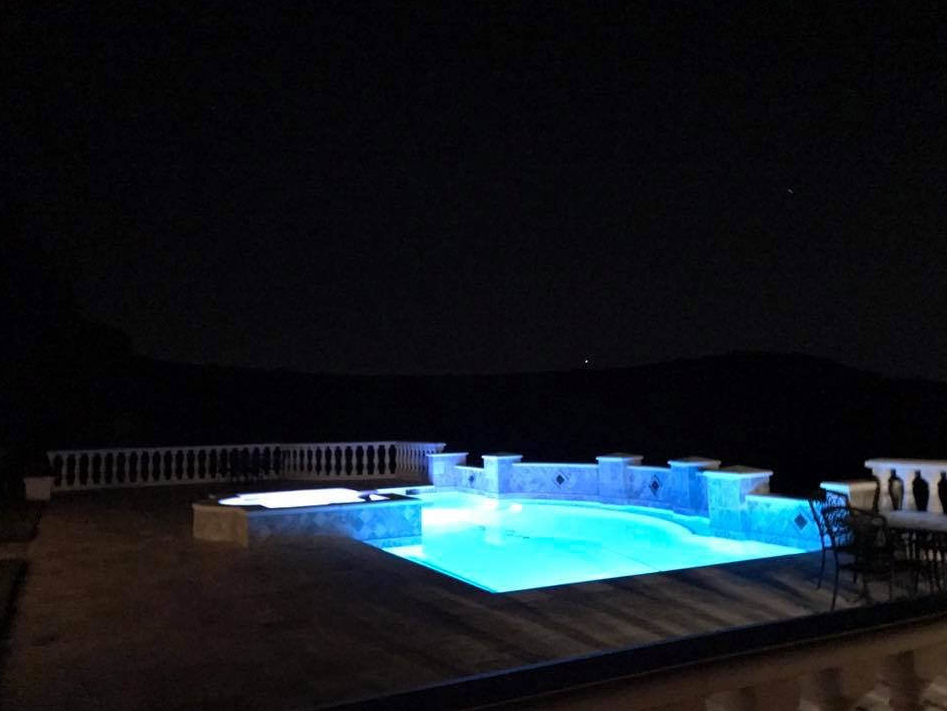 toyConcrete and masonry services are a common need for homeowners. From sidewalks to patios, we have you covered with our reliable concrete and masonry services. We provide all of the materials for installation and the labor needed to get your project done quickly and correctly! We can help you with everything from small home repairs to large commercial projects. Here's an overview of the most popular services we deliver:
San Diego Concrete Contractor Services
Concrete Pavers
Do you want to give your home a new look? Driveways are the first thing visitors see when they drive up. The last thing visitors will see before they leave. Your driveway needs to be safe, comfortable, and attractive! Concrete pavers are an excellent way of achieving all three goals. They offer unmatched durability and safety for people, pets, and property alike.
Pavers also offer an aesthetically pleasing finish that is customizable with different shapes, colors, patterns, or textures so you can create your own masterpiece! With concrete pavers, there is no need for asphalt or other materials that require maintenance like sealants or power washing because they're waterproof at the factory. This means less time spent on upkeep which leaves more time for enjoying your beautiful new driveway design.
Concrete Driveways
As a homeowner in San Diego, you want to make sure your home is protected. One of the most common ways to protect your house is by installing concrete driveways. Concrete driveways are cost-effective and provide an excellent surface for cars to move on when they're entering or exiting the property. Asphalt is more expensive than concrete, so you'll save money in the long run with this investment! You can also use your driveway as an extra space for parking if needed because it's not susceptible to erosion like asphalt. It also makes it easy to water plants in front of your house since there's no chance they will drown due to standing water on top of them! If you need any help deciding what type of driveway would be best for your home, let our staff help you decide.
Pool Deck
Do you have a swimming pool? You should consider investing in our custom concrete pool decks! Decks are an excellent way to build up your backyard while also creating a luxurious area for family and friends to enjoy – not just during the summer but all year round. Our deck surfaces are available in classic gray or customized with different textures, patterns, or colors to suit any home's style. Concrete is extremely durable, which means it will last longer than wood decks without constant maintenance like staining or pressure washing.
Concrete Countertops
Transform the appearance of any kitchen or bathroom with new countertops made out of richly textured and long-lasting concrete. Concrete creates seamless curves, unlike other options on the market, which are limited by straight lines. For added strength against heavy use in bathrooms, you can add color throughout each slab so it will remain beautiful even when exposed to moisture like steam during showers. This is also known as integral coloring. We offer custom colors that won't fade over time, plus our team has many years of experience working with homeowners in San Diego – completing projects just like yours every day.
Foundation Repair 
If you're noticing cracks in your foundation, it's time to call a professional for repairs. San Diego Concrete Company offers expert foundation repair services that will help restore your home's structural integrity. We use the latest techniques and equipment to ensure a lasting fix, so you can rest easy knowing your home is safe and sound. Contact us today to schedule a consultation! We can offer these services now that we brought in the lead contractor from a company for foundation repair Fort Wayne to our team. 
Other Concrete Services
We are a full-service company that offers everything from custom stamped concrete patios to decorative concrete work. Have you ever walked on the sand at the beach? Stamping is an excellent way of capturing all the unique characteristics of sand in your own backyard! Our team will use stamping techniques, color dyes, and texturizers to give your patio or pathway a natural look without worrying about it eroding over time like sands near water do. We also do concrete resurfacing, concrete repairs, polished concrete floors, and more. Contact us to know more about our concrete services in San Diego, California.
San Diego Masonry Contractor Services
Masonry services are the best way to keep your exterior walls in good condition. These services can range from brick replacement or tuckpointing to waterproofing and crack repair. Most homeowners would benefit from a masonry service at least once per year. Here are some of the masonry services we offer:
Stone Masonry
Are your walls cracked, your walkways uneven, or does the color need refreshing? If so, stone masonry may be just what you're looking for. Stone masonry is a centuries-old craft that skilled artisans worldwide have practiced to create beautiful structures and spaces for years. The process of building with stone involves both natural and man-made stones. Natural stones are sourced from quarries in order to preserve their ecological balance while also ensuring quality materials. Our technicians are experts at sourcing and installing natural stones that can be used for any project.
Retaining Walls
One of the most important things in any property for any team of masonry or concrete contractor is safety – especially when it comes to retaining walls! Retaining walls are designed to hold back soil and ensure that your foundation doesn't erode due to gravity's force. Our concrete retaining walls can be installed vertically or horizontally depending on what would best fit your unique project requirements so they always look good while staying strong against nature's forces! There are several different materials we use, such as block or poured-in-place, but regardless of which one you choose, you know that it will last a long time without needing expensive repairs if at all possible! Contact us today if you're looking for more information about our services or would like a quote!
Stone Veneer
Stone veneer is one of the most beautiful and versatile options on the market today. You can choose to use stone veneer in place of siding around your property, for retaining walls, or even as an exterior finish over brick. Stone has a rustic beauty that homeowners love because they know that no two stones will be alike, making their finished product look unique. Our professionals are knowledgeable in all types of installation techniques, so you'll get everything you need when working with us!
Brick Masonry
Brick masonry is a building technique that dates back to the Ancient Egyptians. This construction method has endured for thousands of years because it's affordable, durable, and versatile. Brick masonry offers an attractive appearance while shielding against weathering and fire damage. It also provides excellent insulation, making it an ideal choice for homeowners in San Diego who are looking for ways to conserve energy costs during the hot summer months.
Other Masonry Services
San Diego homeowners are sure to appreciate the quality of our other masonry services. We take quality seriously, which means you can expect excellent workmanship and materials every time. We want your home's exterior to look its best for as long as possible, so call us today at (619) 940-1580 for more information on what we have to offer.
When you're looking for dependable concrete and masonry work in San Diego County, give San Diego Concrete Company a call. Our contractors know the area like the backs of their hands and deliver high-quality services that do not disappoint.
San Diego Concrete Company has been around for a long time providing precise, exceptional, and easy maintenance finish as polished concrete Brisbane for any residential and commercial projects. We work on residential and commercial projects, providing the highest quality concrete services available in San Diego County for your peace of mind. From driveways to sidewalks to patios to everything in between, Southern California's most beautiful construction starts with the impeccable dedication of our highly trained crew.
And it's not only about the big cities. Yes, we service the city of San Diego, but also all other surrounding areas within San Diego County. Concrete is our specialty, and we are glad to provide long-lasting construction for your family. Our business means dependability, something that can't be said about most construction companies. San Diego may have a reputation in the concrete contractor industry for hard work followed by hard play. For you, we keep things in the former to carry off greatness from project to project.
We would love to work with you. Call us today at (619) 940-1580.
Areas We Service Include:
Chula Vista, Carlsbad, Coronado, National City, San Marcos, Imperial Beach, Spring Valley, Rancho Santa Fe, Lakeside, Valley Center, Pine Valley, and really, just about everywhere else in San Diego County. This goes from Orange to Riverside, from the Pacific Ocean to Imperial County. Even the area's hot, dry weather, combined with the occasional rainy surprise, is no match for our concrete, brick, and natural stone work. Once you see the results, you'll know that you made the right decision with San Diego Concrete Company. 
Contact San Diego Concrete Company
We are the top choice for concrete contractor and masonry experts in San Diego and surrounding areas because we only use quality products that will last you a long time without needing maintenance or repairs throughout your lifetime. We guarantee satisfaction when it comes to our services from start to finish, no matter what type of project you need to be done at your home or business. Contact us today by calling (619) 940-1580 for more information about our reliable concrete masonry service, or fill out our online contact form now!