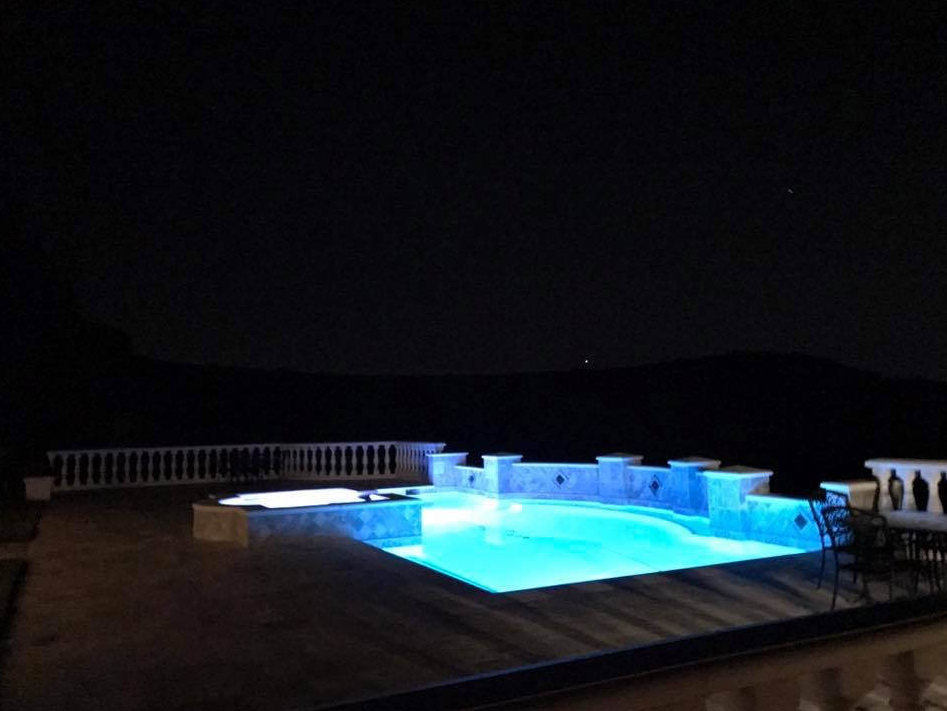 A pool deck is an outdoor area that can be placed around a swimming pool. A pool with a deck will provide more space for relaxing, entertaining, and playing. There are many different designs to choose from when you have your custom-built pool deck with San Diego Concrete Company. It's also possible to install an existing planter box on the concrete slab or build it into the structure's design.
Best Pool Deck Contractor in San Diego, California
When building a pool deck, it's important to find the right company for the job. Many factors go into this decision, such as budget, construction materials, and finishing. You want to be sure that your deck is built correctly, so when it comes time to enjoy your new pool in San Diego, everything will be perfect! That's where we come in at San Diego Concrete Company.
We've been installing pool decks in San Diego for many years and have plenty of experience with all types of projects, large or small. Our attention to detail and customer service set us apart from other companies in town, allowing us to grow year after year. Our customers can't stop raving about their new concrete pool decks because they know they'll be with us long-term.
We work on residential and commercial projects for our customers in San Diego, California, and surrounding areas. Give us a call at (619) 940-1580 to get free estimates.
Designing a Pool Deck
When you're looking for a new pool deck, there are many different designs and materials to choose from. The first thing we recommend is developing your design early on in the process so you can be sure that it will fit into your budget and meet all of your needs.
At San Diego Concrete Company, our professional team of designers can help by taking measurements and drawing up plans for your custom pool deck design. We'll work with you every step of the way to ensure that everything goes smoothly and meets or exceeds all expectations. If needed, we offer free estimates at no obligation, which allows us to better understand what you want before starting any work on-site!
There's also an option if you already have an existing planter box or other structure on your property. In this case, we can remove the old planter and install a new concrete slab for your pool deck design. Deck designs will vary depending on what you have in mind, but our designers are more than happy to help get the project started from beginning to end!
Designing a Cool Deck
When planning your pool deck design, it's important to think about how this new addition will look with the rest of the property. Some homeowners choose to install a cool deck around their swimming pools, which can lounge and entertain guests during parties or other special events.
We at San Diego Concrete Company specialize in all types of pool deck designs, and we can even help if you're looking to install a cool deck. It's perfect for relaxing during the summer months or hosting BBQs near your swimming pool with family and friends! You may also want to consider planting flowers or adding other unique features which will make your new space truly one-of-a-kind that everyone will enjoy when they visit.
Designing a Kool Deck
A kool deck is an excellent choice when you're looking for ideas on your pool deck design. This cool deck consists of multiple layers to provide the best comfort possible during those hot summer months in San Diego!
At San Diego Concrete Company, we manufacture our kool decks using high-quality materials designed to stand up against sun exposure and other elements throughout the year. We can also help with any additional construction needs, such as benches or tables that will give you plenty of space for lounging out by the pool all day long without getting overheated from the sun's rays.
Contact San Diego Concrete Company Today
At our company, customer satisfaction is our number one priority, so we'll be sure to complete everything properly within your budget, whether it's designing or installing a new pool deck on-site. You won't find another company like this around town because we go above and beyond what other contractors are willing to do when serving their customers' needs! No matter if you want a pool deck design or kool deck, we're here to help.
If you have any questions about our services, feel free to contact us today at (619) 940-1580, and one of our friendly professionals will be more than happy to answer your inquiries. We look forward to working with you soon, so call now!