San Diego Stained Concrete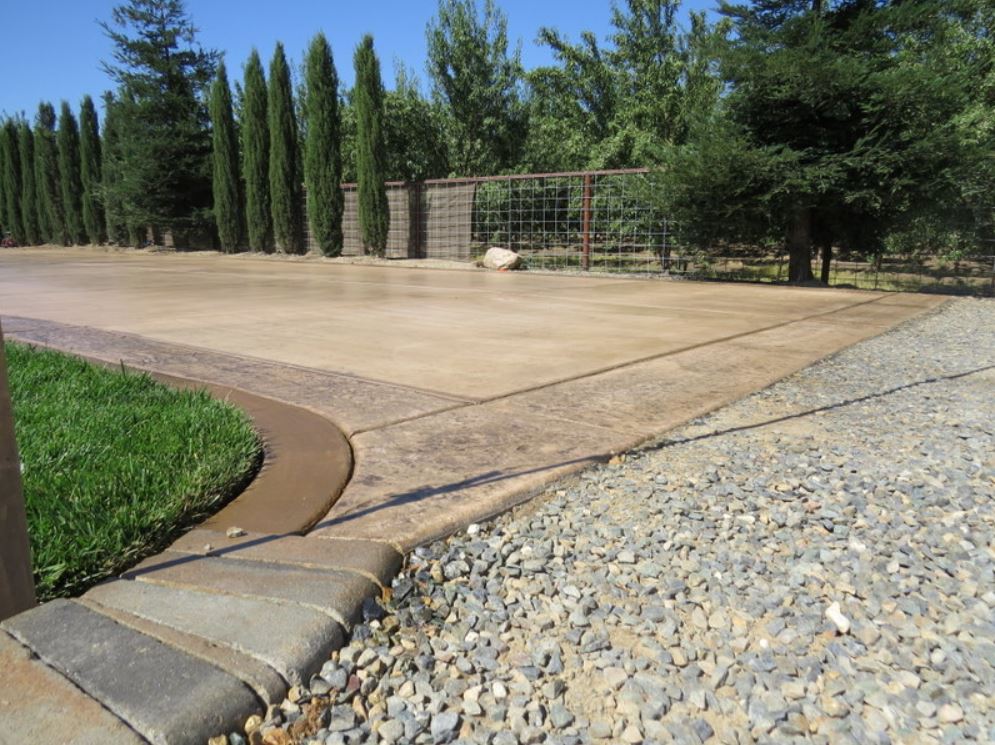 Stained concrete is a relatively new exterior design choice that has become increasingly popular. If you are considering adding stained concrete to your home, hiring San Diego Concrete Company for the job will make sure it looks great and lasts long. 
A professional team at San Diego Concrete Company can help you choose the best stain color or finish for your project, advise on how to protect your stained concrete from damage due to weathering or foot traffic, provide an estimate for labor and materials needed, and work with you throughout the entire process until completion. 
Because of our experience in residential homes and commercial establishments like restaurants or retail stores, we have all of the necessary skills required to get any type of stained concrete done right!
Give us a call at (619) 940-1580 or message us through the contact form on this page to get free estimates.
Advantages of Stained Concrete
Stain is a great way to add color and texture or highlight architectural elements in your home.

Stained concrete comes in a wide range of colors, patterns, and styles, so you can choose one that fits perfectly with the look of your house!

Stained concrete requires less maintenance than paint – all it takes is an annual sealing process to keep stained concrete looking beautiful for years.
Disadvantages of Stained Concrete
Stained concrete is more expensive than stained wood.

Even though it does not require as much upkeep, stained concrete still needs to be sealed regularly to make sure the stain doesn't fade over time.
Concrete Staining Options
There are several concrete staining options to choose from, depending on what you're looking for.
Acid-Based Stains
Acid-based stain is a type of staining method that uses a chemical solution to create the stained pattern. This is typically used for decorative purposes. Acid-based stains are more expensive than water-based stains, but they can offer deeper and richer colors as well as durability against harsh weather conditions like acid rain or snow.
Water-Based Stains
Water-based stains use an acrylic resin that creates color when it dries with a clear coat over the top to protect the stained concrete from damage from sun exposure or foot traffic.  The downside of this type of stain is that there aren't as many color choices available since it's basically just painted on your floor!
Powder Coatings
Powder coating involves baking colored ceramic particles onto the stained concrete to create a stained concrete look that is more durable than water-based stains. Like acid-based staining, powder coating can be applied to the entire floor or just certain areas like medallions and borders for an even more custom stained concrete appearance.
Choose San Diego Concrete Company
San Diego Concrete Company has provided stained concrete services in San Diego County for many years and offers free estimates for any size job. If you are looking into adding stained concrete to your home or commercial establishment but do not know where to start, San Diego Concrete Company should definitely be one of your first choices! With their experience and expertise in this field, we will help find a solution that works best for you. Dial (619) 940-1580 to get free estimates.