San Diego Hardscape Contractor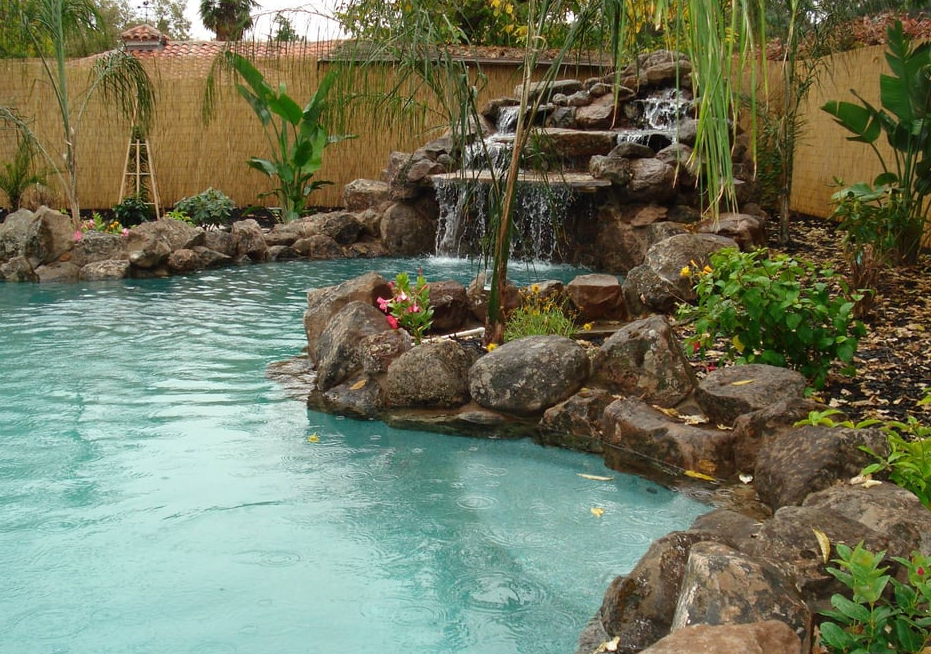 Hardscaping, or hardscape construction, is defined almost by how it sounds. It is any kind of landscape work that uses a non-living element as its source. Here at San Diego Concrete Company, we specialize in this type of work, and if you're looking to improve the look of your property through hardscaping, we're here to help.
It's a wide arena of services. Fortunately, we cover them all. From walls to driveways to patios to pool decks, our talented team is here to help. You can come in and see our showroom or you can talk to us over the phone about what you'd like done. If it's a big enough project, we'll set up a meeting with one of our designers at your location so that they can take measurements and get an idea of what needs to be done.
Give us a call at (619) 940-1580 to learn more about hardscape works in San Diego, California..
Walls
If you need a barrier between different levels in your landscape or are just looking to protect your property, then San Diego Concrete Company is the place to go. We can install walls made of concrete, brick, or stone that will blend into your landscape seamlessly.
Driveways
Nothing finishes off your home like a great driveway. If you want to create an exceptional space for parking, then look no further than San Diego Concrete Company. We have experience with asphalt, block paving, and paving stone. We can even help with landscaping to make it look as natural as possible.
Patios and Pool Decks
We're not limited by what we cover in our hardscape area, either. If you want a great-looking patio or pool deck for your outdoor living space, then come see us! San Diego Concrete Company has a showroom with different samples to choose from. We offer everything from pavers, to brick, to bluestone or paver-brick combinations that give you great choices when it's time for installation.
Walk Paths
A quaint walk path can do wonders for your landscaping. If you want an attractive and functional option for walkways, then San Diego Concrete Company can help. We have experience with crushed stone, brick, and more to offer the perfect look you want.
When you call us, you get not only a professional, knowledgeable staff member who is ready to answer any questions you might have. You also get someone who understands how hardscaping can help your property. That's why San Diego Concrete Company is the number one choice for all of your landscaping needs.
We're not just limited to what's listed here, either! From color to design to lighting, there's more to improving your property than you might think. A carefully crafted landscape greatly enhances curb appeal, so call us today and see what the possibilities are.
Great Hardscaping In San Diego
A solid timetable has been set from the start of your project. At all times, our workers are courteous and professional, but they treat their work very seriously. They have complete confidence in a hard day's work. And why not? As we may have already stated, it does not feel like work at all. We've perfected the craft of stone work over the years, and we know what it takes to do every job well. After all, doing things right is why you're hiring professionals like us in the first place!
You can rest easy knowing our hardscape installation specialist truly protects your investment. We'll even go above and beyond that commitment if necessary. Call (619) 940-1580 today to obtain a free estimate and see what we can do for you and your property. At San Diego Concrete Company, we give our customers the best value in hardscape installation services there is to offer!