San Diego Outdoor Fireplace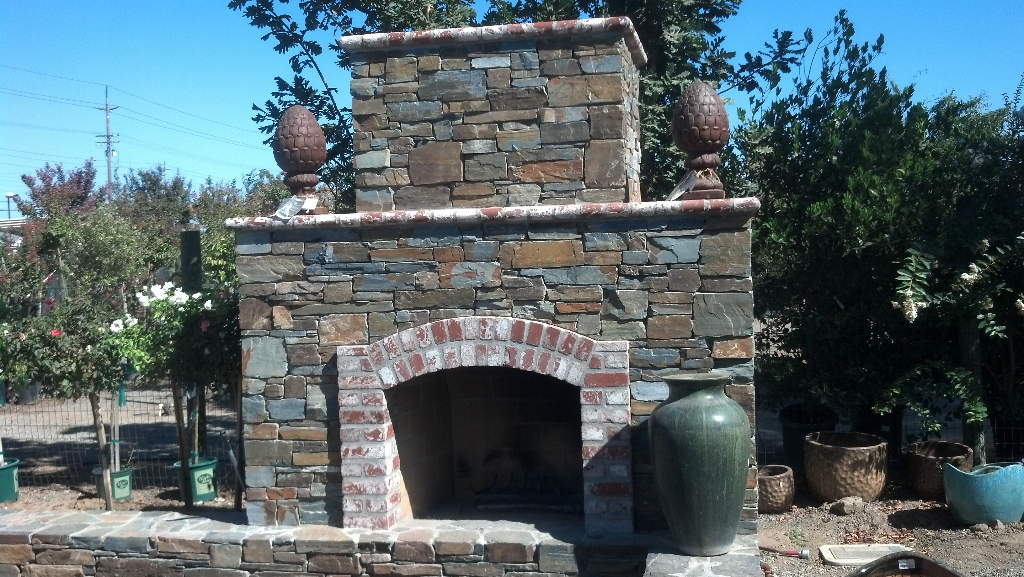 Outdoor living spaces are becoming more and more popular every year. Even if your backyard is small, it is still possible to give it an outdoor living space to entertain guests or have a quiet barbecue with the family on the weekend. One of the most important aspects of creating an outdoor living space is choosing the right fireplace option for your yard. San Diego Concrete Company experts have been working with homeowners throughout San Diego to help create beautiful fireplaces that will last for years and become a focal point in their homes. If you're ready to turn your yard into an outdoor oasis, contact us today! We would love to meet with you and discuss what we can do for you!
Most Reputable Outdoor Fireplace in San Diego, California
San Diego Concrete Company offers various services for outdoor fireplaces in San Diego, including installing new ones or restoring old ones. We also offer other services such as repairing cracks in your patio or sidewalk, laying stone walkways, patios, retaining walls, ponds, and much more! 
We have professional patio designers on staff that can help you with outdoor living spaces. They will work with your budget to ensure you are getting everything you need without exceeding it. Many homeowners have spent thousands of dollars on outdoor fireplaces, only to find out they needed a new one after just a few years because their original fireplace was leaking or falling apart due to poor construction or materials used.
San Diego Concrete Company has been working in the industry for many years, and our team is made up of experienced contractors who care about quality craftsmanship as much as we do. We would love to meet with you today so give us a call at (619) 940-1580 if interested!
Types of Outdoor Fireplace
There are outdoor fireplaces made from brick, concrete, and stone. You can choose between a traditional outdoor fireplace or one that has more of an industrial look with steel and iron features. We also carry outdoor fireplaces in different sizes, including small decks and large patios.
Brick Outdoor Fireplace
Brick is the most popular material we use when building outdoor fireplaces because it's easy to work with and looks fantastic! The classic color options allow homeowners to match their existing patio design while still having something unique that will set them apart from everyone else on the block who chose brick as well. Another reason why our clients love using bricks for outdoor living spaces is that they're durable, so if someone walks through your home when your outdoor fireplace is on, it won't leave marks.
Concrete Outdoor Fireplace
For homeowners looking for something that has more of a modern look to their outdoor living space, concrete may be the best option. Some people even use brick and concrete in different areas throughout the patio, which can create unique features depending on where you place them! The main reason why many homeowners choose concrete is that they have multiple color options available, including gray, white, or black, which allows us to better match our outdoor fireplaces with existing materials in your home.
Stone Outdoor Fireplaces
If you're going for an authentic outdoor feel but don't want anything made from brick or concrete, we also offer outdoor stone fireplaces. There's nothing like sitting around a fire made from natural rocks to create an outdoor oasis that will have your guests talking about it for weeks.
Choose San Diego Concrete Company
We pride ourselves on our ability to work with outdoor living spaces, so if you would like a free estimate on your outdoor fireplace project today, give us a call at (619) 940-1580. We look forward to working with you soon!