El Cajon Concrete Contractor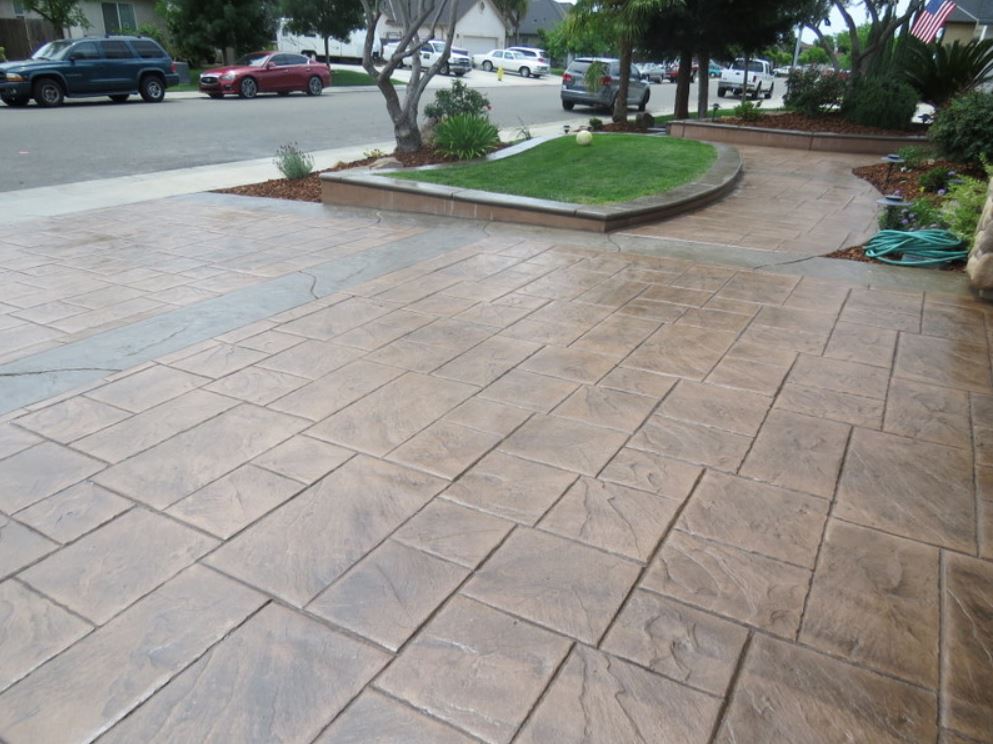 El Cajon–which means "The Box" in Spanish–has long depended on San Diego Concrete Company for the finest in concrete supplies and services. After many years of coming through for our customers, the company continues to provide quality, ready-mix concrete for homes and businesses throughout El Cajon.
Clients often give us repeat business simply because they know that they can rely on our products and team for an unmatched final product. These products include concrete driveways, brick fireplaces, flagstone patios, travertine pool decks, stamped concrete driveways, wood-stamped concrete walk paths, and much more.
We also conduct concrete grinding, cement framing, and concrete resurfacing. This, indeed, is the tip of a much larger iceberg. The San Diego Concrete Company team prides itself on the many concrete services we provide for residential and commercial property owners in El Cajon.
Leading Concrete Contractor in El Cajon
No other concrete contractor in El Cajon can compare to our many years of experience and quality concrete services. We have operated in the region for a long time, so we know the lay of the land. Quality concrete is what we do best!
Now, more than ever before, property owners are turning to concrete staining and stamping as a means of enhancing the overall appearance of their properties. We offer a wide range of color options, so you can rest assured that we will find the perfect combination for your project. When it comes to concrete services in El Cajon, we have no peers.
The same goes for brick masonry. We're responsible for some of the most attractive brickwork all over El Cajon. If you want brick patios, custom-designed walkways, or elegant fireplaces that are designed to enhance the beauty of your home or business always, then be sure to contact us today for an estimate. It's not every day that you find such a qualified and reputable company that you can rely on for outstanding yet affordable services.
As an added bonus, we also offer the complete installation of your project as part of our package. We have the equipment to install concrete driveways, sidewalk patios, pool decks, or other types of concrete surfaces with speed and efficiency.
And don't think we'd leave out natural stone. Perish the thought! Our stonework is highly ranked and sought after by clients all over the region. Whether you want a Victorian-style garden wall, a welcoming fireplace surrounded with custom mantels, or stone coping for your pool, we're the El Cajon concrete contractor to turn to.
We also do repairs on all of those mentioned above. This means that if you have a cracked or broken surface, or perhaps you want to re-stamp your current driveway to give it new life, we are the company for you.
Contact San Diego Concrete Company
With decades of collective experience in the construction industry, our team is highly qualified and always eager to assist you with your concrete needs. We serve homeowners and business owners in El Cajon. Please contact us today to learn more about San Diego concrete staining, concrete resurfacing, concrete grinding, and all of our other impressive services!
Dial (619) 940-1580 today to get free estimates.