Chula Vista Concrete Contractor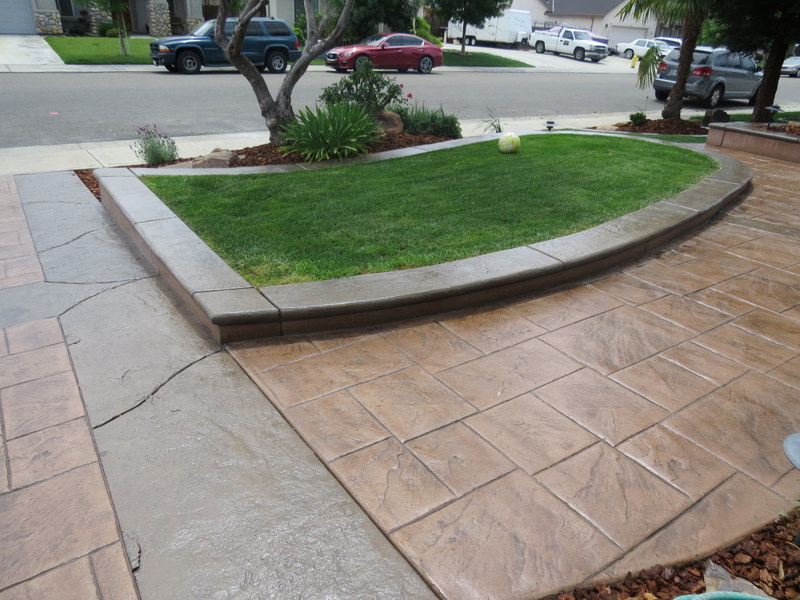 Chula Vista is Spanish for "Beautiful View", which is certainly accurate in this city that rests on the hills above San Diego Bay and Tijuana, Mexico. The team here at San Diego Concrete Company often refers to Chula Vista as the land of beautiful concrete homes because it is a great place to live if you love concrete. The city has been recognized as one of the most highly educated communities in the whole country and is ranked as one of America's safest cities. It is home to many large corporations and healthcare facilities, which contributes to the high number of educated citizens.
San Diego Concrete Company is proud to be a part of this community, and we are happy to help shape it with our concrete construction services. Our highly-trained professionals use only the best materials and techniques throughout every project, helping make Chula Vista even more beautiful by creating structures that stand the tests of time.
Give us a call at (619) 940-1580 to get free estimates.
Help with Your Hardscape Project
If you've got big ideas for the hardscape improvement of your home but aren't sure where to go with them, San Diego Concrete Company is the perfect place to get help. With plenty of experience in the industry, our crew can bring your landscape dreams to life with our all-inclusive services, including consultations, site surveys, and even permitting assistance. No job is too big or too small for us!
We once built a pool deck for a homeowner who wanted a surface of broom-finished concrete. The task was no trouble for our crew, and we were able to complete the project quickly. Not long after, we got a call from near Otay Ranch. A homeowner there had her mind set on stone countertops but needed the stone to be applied to her existing concrete kitchen countertops. San Diego Concrete Company can not only deliver beautiful new concrete – but we can also enhance old concrete with the addition of stonework, tile, or other hardscape materials.
Kool Deck in Chula Vista
Kool Deck is a great addition to any home, and it's no surprise that people love them in Chula Vista. Kool Deck is a concrete overlay that keeps the surface of your deck cool, even under harsh sunlight. Sometimes it includes—by request—the concrete top with a built-in pool/spa, aluminum handrail system, wall panels, tile drainage system, stair pads with risers, and metal balusters. In order to provide these top-of-the-line additions, San Diego Concrete Company is first required to build up the surface using either a steel trowel smooth finish or broom finished aggregate. This provides the beautiful look of stone without any cracking, curving, or discoloration issues associated with natural stones.
Kool Deck from San Diego Concrete Company provides enhanced aesthetics for your home and safety and durability. Imagine walking across your deck on a scorching hot day without getting your feet burned. That's the feature Kool Deck brings to the table.
Not only can San Diego Concrete Company build you a great Kool Deck, but we can also add new concrete driveways and patios on top of the old. This process is known as double dropping. We simply remove the old driveway or patio, strengthen the substrate with steel bars and fibers, and then pour new concrete on top. This makes for a sharp-looking driveway or patio and saves you the cost of tearing out the old concrete only to have to replace it with new because of improper support!
Hire San Diego Concrete Company
San Diego Concrete Company has been around for decades, so we know that good construction is built upon strong foundations. We understand the intricacies of proper concrete construction and hardscape installation, assuring that you get the best results possible. If you're interested in learning more about concrete construction in Chula Vista or receiving a free estimate for your project, give us a call today at (619) 940-1580.